Estimating Software For Painting Contractors – Uses and Benefits
4 min read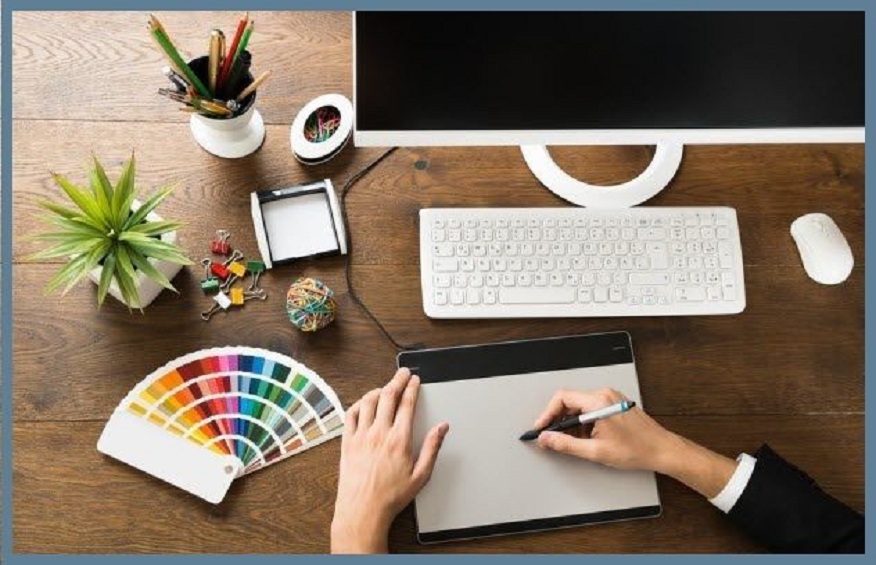 Painting estimation softwares are dedicated to professional painting contractors to find an ideal solution to their work. With the estimating software for painting contractors, painters can now formulate remarkably accurate and fast estimations to gain better clientele and crack profits like never before. When it comes to maintaining a painting database, such software can be excellent. The estimating software for painting contractors is often pre-loaded, with plenty of specific systems closely dedicated to painting professionals that can help improve interior and exterior painting estimates.
Benefits of Using an Estimating Software for Painting Contractors
Even a decade back, no one could have possibly believed that some software could help in activities like painting. With the advent of AI and better advances in the software industry, it has become a reality by now. Painting contractors love such estimation software as it enhances their profits and makes work more feasible. Here are some of the most prominent benefits of using the best-estimating software for painting contractors.
Use It to Estimate and Calculate Production Rates
One of the benefits of using an estimating software for painting contractors is that it can help them accurately calculate production rates. This is important because production rates can have a significant impact on the success of a project. By accurately estimating production rates, painting contractors can determine the number of workers they need for a project and the amount of time required to complete it. This can help them create a more efficient work schedule and avoid overcommitting themselves to projects.
Estimating software can also help painting contractors identify areas where they can improve their productivity. For example, if they notice that certain tasks are taking longer than expected, they can adjust their processes or allocate additional resources to improve their production rates. In addition, accurate production rate calculations can help painting contractors provide more accurate and detailed estimates to clients. This can help build trust and establish a positive reputation in the industry.
Calculation of Paint Quantities

When discussing painting contractors and their work costs, one of the crucial things to consider is the quantity of paint needed to finish a project. To make your work order transparent and a bit more scalable, you can simply feed the metrics for area dimensions, and the software will estimate the paint quantity needed to get things done right. There is nil wastage of paint, the money wasted on inefficient resources tends to be zero, and there is better resource utilization. With such stunningly effective resource utilization, it gets so much easier to plan for the work, buy less and also diminish the carbon footprint on the planet. With effective paint utilization, the negative impact of the painting industry on the earth gets to zero. 
Work Order Management
Not only an estimation, best-estimating software for painting contractors also helps to manage the work orders. You can even do the best inventory and logistics management with the software. Keep track of your orders, job finishing dates, and everything else with the software. Manage and track the daily activities of your crew team and get more going with the estimation software. This helps immensely in gaining a better clientele because you are constantly updated with the status of your work, are never delayed, and can meet deadlines perfectly well. Now manage your crew; no need for additional labor to address the human resources, and utilize the best potential of your workers with the perfect work order management tracker. This software is super effective and makes work more accessible and hassle-free. 
Better Sales Pitch

You can sell your jobs better, gain a better client base and widen your client profile with the help of estimating software. Close the deals at the best prices, draft transparent contracts, and quickly convey them to clients. The process of selling and securing deals now gets much easier with the best estimating software for painting contractors. Get signatures online or on-site from the customers and make your work accurate and seamless. Get help with campaigning, cracking better tenders with enhanced accuracy, and better work results. Make your work impressive and draw clients by ensuring that you use technology to make work better. Tech-based services are a great magnet in this digital world.
There are too many things you can get done with the painting estimation softwares. Your work – from securing it to completing it can be managed ideally with the estimating software for painting contractors. You can manage your clients better, use your available resources optimally, generate payrolls, and even track your crew's daily activities with the softwares. They are better for engaging the profits and maintaining a better driving force for the painters. Painting professionals can easily relate to the fact that exterior and interior painting or painting gat different areas can be unique. Each space has its individualized needs, and the estimating software should cater to them. Right from material and labor choices to better work management- get it all done with the best-estimating software for painting contractors.