5 Benefits of Using Construction Takeoff Software
4 min read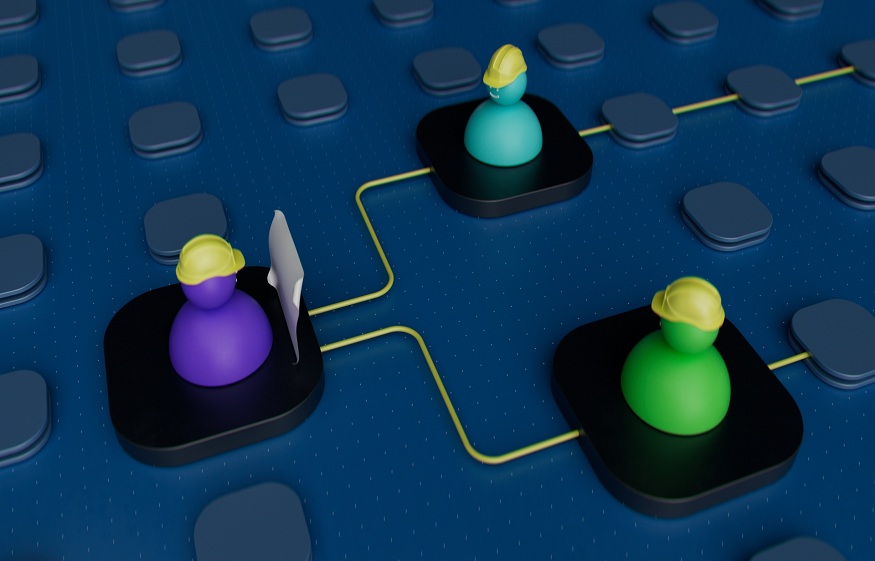 If you're still performing your takeoffs manually, you may be tired of the daily shuffling through papers to put together your estimates and bids because it is a laborious chore. Even if you are around with the help of others, manually taking off is never a simple procedure. Many people effectively use construction takeoff software to accomplish their material takeoffs and estimates. It was first launched a very long time ago. However, a number of business owners continue to complete their material takeoffs and estimates by hand, which is a laborious and inefficient practice. However, several business owners continue to perform their material takeoffs and estimates by hand, a time- and energy-consuming practice, because they are unaware of this.
Different types of takeoff services include:
Concrete takeoff.

Electrical takeoff.

Lumber takeoff.

Masonry takeoff.

Painting takeoff.

Plumbing takeoff.

Steel framing takeoff.
Software for digital construction takeoffs is the perfect answer to practically every technological problem you may encounter in your business. Your estimators can produce more precise estimates and bids in a fraction of the time it would take them to do it manually, giving you a quantifiable return on your investment. Here are the top five advantages of construction takeoff software and why you should consider using one.
1. Plan Review
Finding differences between drawings can be quite challenging and annoying, particularly on altered drawings that aren't adequately annotated. You can still overlook something even if you spend hours looking for every difference. It highlights anything added or removed between revisions by marking them with different colors using overlays in building takeoff construction software. You'll not only save time while comparing the sketches, but you'll also avoid missing a small detail.
2. It will provide you with an edge over the competitors.
The more you can do to differentiate yourself in a field as cutthroat as construction, the better. If you implement takeoff software, you will have an advantage over your rivals who still use a manual estimation procedure. Quick estimate creation will give you additional time to examine and present bids ahead of schedule. You may outperform the competition, and be sure you're giving your clients the most accurate project costs using takeoff software.
3. Reduce the chances of miscommunications.
One of the main causes of failed building projects is poor communication. Effective communication is the secret to keeping your clients informed about the project's status. However, that is easier said than done in your company's various initiatives and departments. Many construction companies find it difficult to abandon spreadsheets for hiring, payroll, and other daily tasks. These notes are readily misplaced, resulting in the omission of crucial information.
4. Boost precision with digital measurements.
The margin for error is minimal during a period of high material costs. Ensure your building projects' measurements are as thorough and precise as possible. Regarding estimating and bidding, using takeoff software accurately is the key to success.
5. Save money and time with fewer mistakes.
You will save time and money on your jobs by improving measuring and estimation accuracy. Hours-long manual operations can now be completed in a fraction of the time. Today, it is simple to duplicate repetitive operations and measurements in minutes. Counting things like doors, windows, and fittings is no longer practiced. Additionally, you'll gain time during plan reviews. A digital overlay function showing the changes for you will save you the time it takes to find the differences between amended plans manually. Paper planning makes it simple to overlook minute elements that may have moved, but digital drawings allow you to spot errors before they occur. With increased effectiveness, you'll save time and money.
Using a cloud-based takeoff program to maintain your project plans will improve team productivity and reduce costs. The price of actual paper copies can be kept to a minimum, and errors brought on by misunderstandings are less likely. The takeoffs can be completed using building takeoff software once, and the quantity results can then be replicated for all the rooms with the same layout.
Final thoughts
The primary advantages of employing the software for construction takeoff have already been highlighted. There are other additional benefits in addition to the above five advantages. You will become more professional in your sector, and your day-to-day work will become more productive. You can save more time and save energy and put it to a different use. Furthermore, you can increase business growth to a very high level with cost-effective methods. Additionally, software takeoff packages are available if you want to implement them into your company, whether small or big.