How Can Construction Accounting Software Manage Finances?
4 min read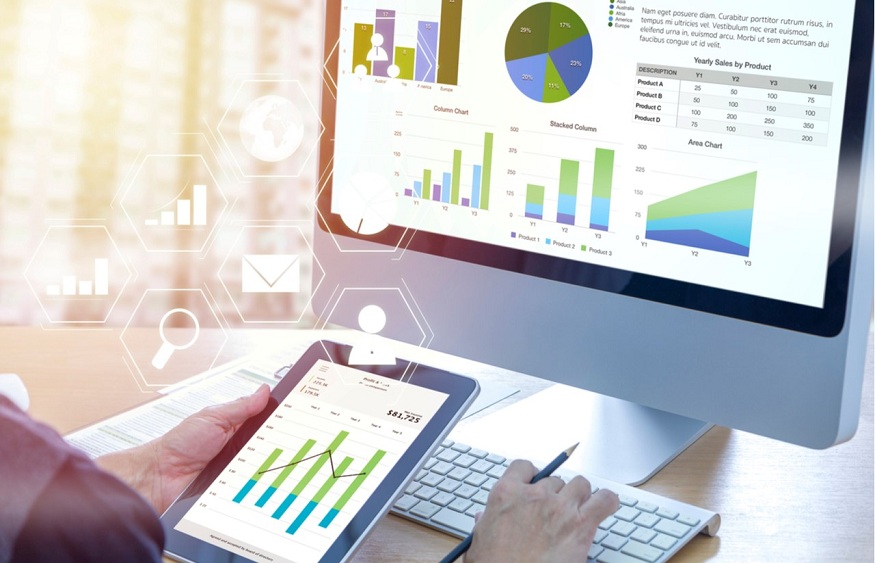 Every company needs to run its operations so that it can achieve success. Talking about the construction business, they have many tasks related to finances. They also want to save on expenses while increasing profit margins. This is how they can run a construction business successfully. Today, the construction financial management system has been used by many companies to make their finance-related issues eliminated and run their operations smoothly. With the best construction financial software, a company can have a long future with positive financial flows.
Relying on a software tool can help a construction company manage company finances in an optimal manner. The most important task is to create project financial reports, which become more manageable to enhance performance. If you want to make your financial reports and records manageable, it is good if you use construction accounting software. Let's discuss how a software tool can manage finances:
Creating payment schedules 
The initial step in handling construction finances is to create a payment schedule. Managing payments from clients and making sure contract agreements are the right thing to do. This is how you can have an assurance of payment certainty. A software tool will help you make finances in the right direction. Apart from that, if you have good sales records and perform billing regularly, then it makes it simpler for you to handle finances. It will also assist you in monitoring the revenue you get each month. A software tool can automatically provide financial reports for different projects to make it easier for a construction company to handle its finances.
Billing in advance 
Another thing you can do to manage construction finances is to create the invoices in advance. It is not a good idea to use company funds to run each project in a construction business. Try to do the billing contract agreement at the start. It helps you to get away from the risk of bad finances. A construction company can use the payment to make planning more efficient and structured. Hence, you can use a software tool to manage construction finances in a better way. Make sure to segregate the finances of one construction project from another. This is how your company may avoid using funds from other projects.
Easy material management 
Another way to reduce high costs in handling finances is to take care of the materials. It would be good if the materials are managed appropriately along with their regular use effectively. The management of materials can be done easier with the help of a software tool. The best construction financial software can monitor the availability and utilization of materials in many projects. The software can ease the process of managing materials. It will help you to sustain the flow of materials you will need to run a project you are working on. So, start using the software system to waste your money buying excess or unessential basic materials.
Managing contracts 
A construction financial software tool can also help you with project contract management. Apart from that, a software tool can also monitor budgets and manage finances given by the company. This is the right way to manage projects in an efficient way, which will result in enhanced revenue. If you have a software tool that can be integrated with each work, it will save money greatly by reducing avoidable operational costs. A company's financial system can be considered an alternative to managing contracts in a construction company. Through this system, you can increase the chances of project work being completed on time without any delay. This is the main reason why lots of construction companies have started using construction management tools for different tasks such as accounting, job reporting, and many others.
Monitor business cash flow 
A construction business needs more cash flow. It becomes very important for a company to monitor cash flow regularly. If you do it regularly, then it will assist you in understanding your business income and expenses completely. After knowing it, you will come to know about your profit and loss, which is the main factor of cash flow. It will also give you an idea of which expenses you can reduce. To monitor your cash flow in a construction business, the best outsourcing construction accounting software can be the best option. The software can let you monitor the cash flow anytime and anywhere. At the same time, it will also allow you to track income across many departments and business units. With it, generating financial statements is just a matter of a few seconds. A software tool can also give you a chance to manage your customers' invoices very well. Understand that unpaid invoices can lead to poor cash flow.
So, switch to a reliable and affordable construction financial system at Payroll4Construction, which will support the proper management of finances.