Best parental control software
4 min read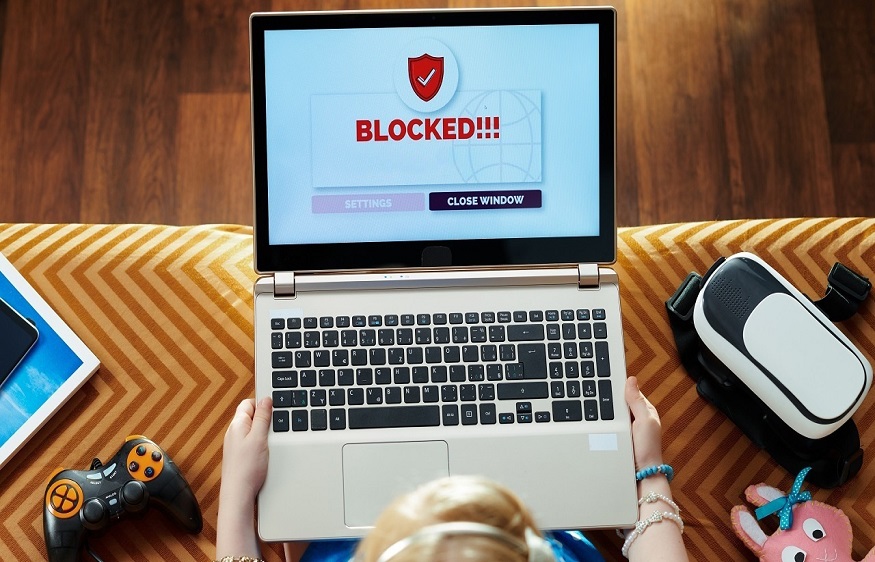 According to several statistical studies conducted throughout France, nearly one in eight children aged between 7 and 10 already have their own smartphone. The figures climb according to the age group with in particular two out of three children having their smartphone for children aged between 11 and 14 years old, against 98% of adolescents / young adults between 16 and 24 years old. This early access to new technologies – and especially to the various websites – poses a major problem for parents: that of monitoring the activities of their children on their smartphone/tablet.
Indeed, the government presented during the launch of the "I protect my child" platform on February 9, 2021 an edifying observation: one in three children aged twelve has already been exposed to pornography. On this site, the government has put together several tips and advice to help parents better monitor their children once they are connected to the internet via their smartphone/tablet.
It is in this context of urgency that several companies and websites specializing in security are currently developing and offering their mobile parental control application to meet this increased need to protect our children against the risks of digital overexposure.
THE LIST OF THE BEST PARENTAL CONTROL SOFTWARE
The market for mobile apps and parental control software is booming. With the wide choice of software available, parents can quickly find themselves disarmed and too often go there on instinct: the cheapest, the most expensive, the most downloaded, the most recent, etc. In order to help parents choose the parental control software that will meet their needs, we offer this list of the best software available on the market:
VISIT QUSTODIO
Qustodio (read our review) is parental control software developed and marketed since 2012 by Qustodio Technologies. Among the tools made available to parents by Qustodio, we appreciate in particular the limitation of the time spent by your children on the screen of the computer or their smartphones, the filter of websites and applications inappropriate for their age or the monitoring incoming and outgoing calls and texts from your child's smartphone.
Other essential tools, complete browsing history tracking as well as geolocation. All of these tools are available from the Qustodio online dashboard, which you can consult at any time.
Qustodio is currently available on Android, iOS, Mac, Windows, Amazon Fire OS, and Chrome OS (for Chromebook users). More than 4 million families around the world use Qustodio every day to monitor their children. Qustodio is available from $54.95 per year for 5 monitored devices, with a 30-day free trial period.
VISIT mSpy
mSpy (read our review) is the industry standard for parental control software and apps . This spy software installs directly on your child's smartphone/tablet, and performs continuous monitoring in complete discretion. Thanks to mSpy, you can follow all of your child's activities on the net, access call and messaging histories, not to mention the possibility of tracking their movements using geolocation.
The strong point of mSpy is undoubtedly its ergonomics and ease of use. Once installed on the mobile device to be monitored, mSpy sends the desired information directly to a dashboard accessible from its mSpy account. As a result, parents can find mSpy the ideal parental control software to discreetly monitor their children. mSpy offers its services from €26.99 per month.
VISIT FAMISAFE
FamiSafe is a parental control software that offers comprehensive tools for parents so that they can perform real-time monitoring of their children's activities. From screen time management to remote locking of the smartphone to the essential geo-tracking, FamiSafe has the necessary features to help parents better monitor their children, all in complete transparency.
Indeed, once installed on your child's smartphone, the FamiSafe application displays an icon in the notification bar when it is in use. Thus, the FamiSafe mobile application ensures that your child evolves in the healthiest possible environment, while maintaining a relationship of trust between parent and child. FamiSafe is available from just €9.99 per month.
VISITER NORTON FAMILY
Among the biggest players in cybersecurity, we find the giant Kaspersky and its Safe Kids offer. Safe Kids allows parents to follow their children's activities on the net in real time. Best of all, Kaspersky Safe parental control software instantly blocks many adult sites, while letting you create your own list of websites to monitor. Thus, your children will not be able to access the sites registered in your list without having obtained your authorization beforehand.
Then, there are also the basic functionalities for better monitoring: management of screen time by day and by device, filters of mobile applications to download, geolocation by GPS. Finally, Kaspersky Safe Kids has a secure YouTube search system, using which you can view your child's video search history.
You can then block the keywords leading your child to view videos dealing with dangerous subjects such as alcohol, the effects of drugs on the body, smoking, etc. Kaspersky Safe Kids is compatible with computers running Windows and macOS, but also on Android and iOS mobiles. Start your Kaspersky Safe Kids experience by subscribing to the annual subscription for just €14.99.
Flexispy is undoubtedly one of the most popular parental control software around. Whether on computer or on Android or IOS mobile, Flexispy offers you new features that make it one of the best parental control tools of the decade.
Some of these features include listening and recording phone calls, app monitoring, geo-fencing, SMS and IM app tracking, media file monitoring, and many more. Parents can follow their children's activities from an easy-to-use and ergonomic interface.
As far as prices are concerned, Flexispy is accessible according to two subscription formulas: Extreme and Premium. Flexispy Extreme, offered at $199 per quarter, gives you access to the basic functionalities of Flexispy (listening to calls, recording of the environment, activation of the camera, etc.) while the Premium offer at $68 per month gives you access to all the features of the software.